The app for
everything
you order.
Q&GO is a contactless app-based system that replaces outdated and expensive restaurant pagers by utilizing QR codes and your customers smartphone. By enabling you to track orders, quickly notify customers and access powerful direct marketing, you will be able to grow your business like never before.
For walk-in customers, the business has a QR code that is displayed on a tablet or smartphone that is unique to every order or booking. The customer scans the QR code and is taken to a web page or app. When the business presses the relevant button on their end, the customer is notified with a text message or push notification.
CURATE YOUR QUEUE
Your customers will receive a numbered ticket after scanning a QR code. Also, if a customer places an order by phone, a ticket can be sent via SMS. As a business owner, you will be able to see how long each customer is waiting. The app can be used to track orders, making it easier to get orders out and track where they are at, all in one place. Vendors can send the notification with the push of a button. This means no more calling out to customers having to ask if their order is ready. Also, customers can now wait wherever they want. It's a win win for your business and for your customers.
COVID-19 VISITOR REGISTRATION
Q&GO generates a custom QR code that customers can scan at your venue, so it also doubles as a COVID-19 visitor register. This takes away the need for any further paperwork or tracking. That means just one QR code and one subscription for both services.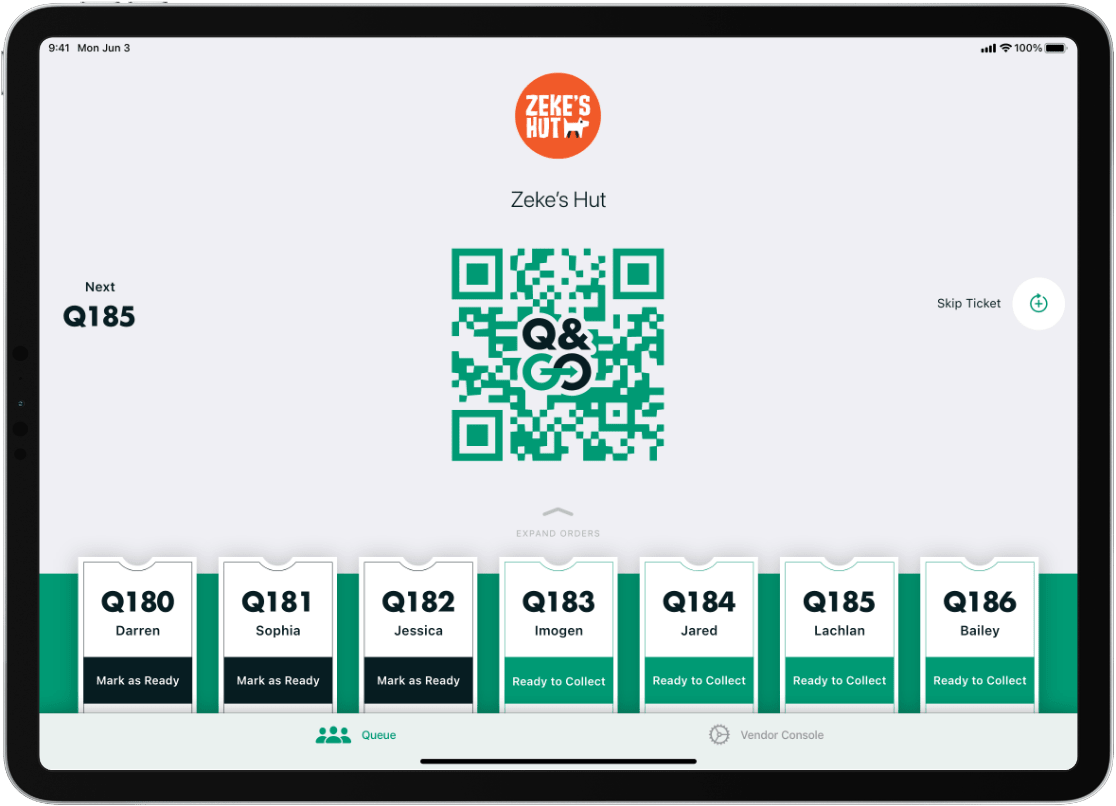 ORDERING IS AS SIMPLE AS: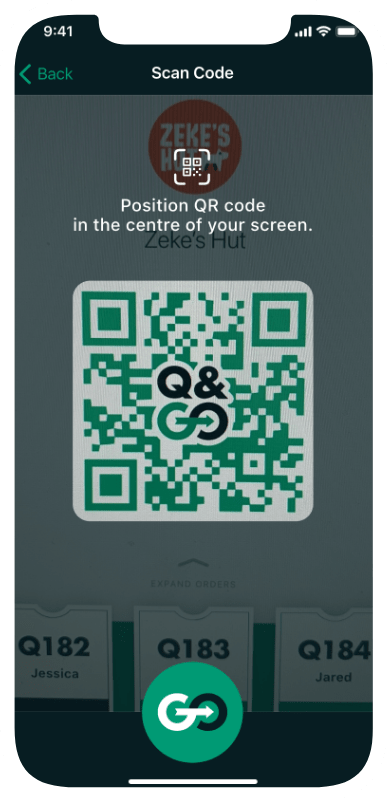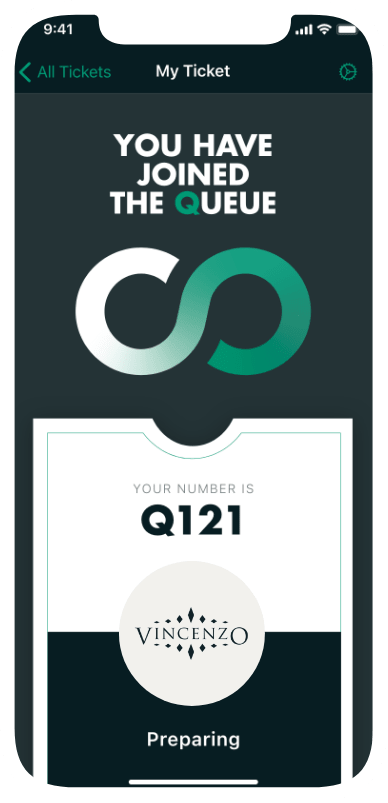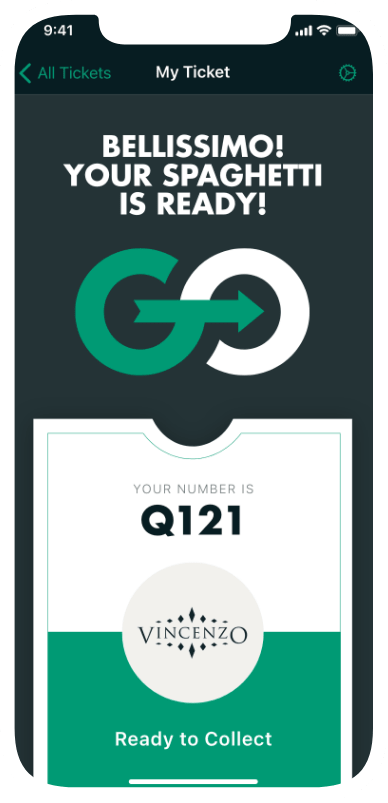 Available soon
on the App Store & google Play